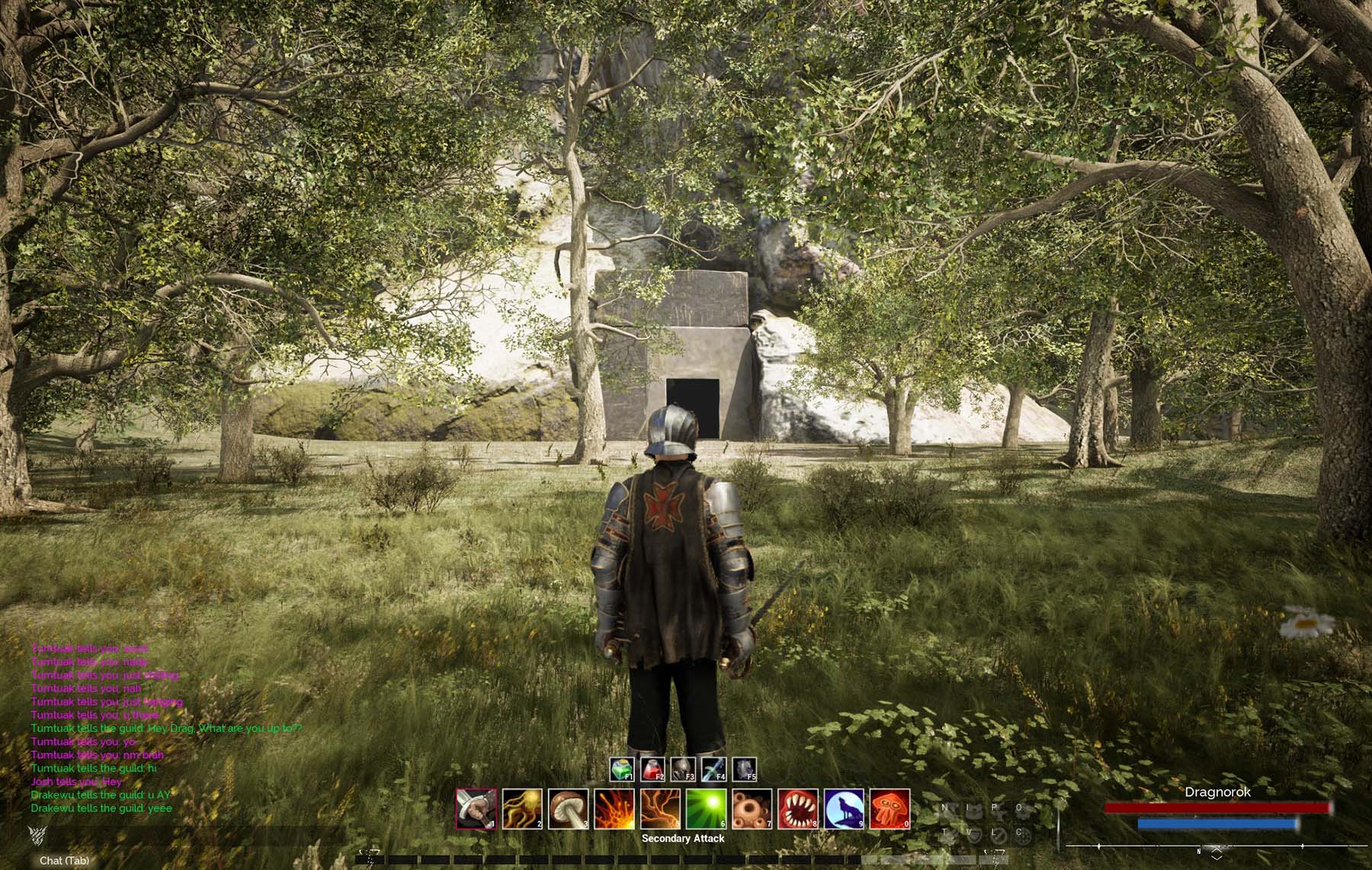 Gameplay Demo Coming Soon
Hey everyone, I hope you all have been having a great August!
We just wanted to give you a quick update on a few things. Since our latest trailer, we've gotten a ton of really positive feedback and also some great negative feedback as well. I say great, because it helps us understand where our weaknesses are. I'll be straight forward with you, our marketing has always been our weakest point as a company. We're just a group of people who love MMO's and are working on building the greatest MMO we can. We keep holding things back and we only show minor pieces of combat, old footage, unpolished levels, and much more in an effort to not "spoil" things.
We've had a bit of a change of heart. Coming in late September, we're going to put out a full gameplay walkthrough and demo. We need to show you the amazing game we're building and give you the straight scoop on where we stand in development. Many of you will be shocked at how far along we are in development along with how cool some of our systems are. In our trailer, we told you that Part 1, the story would be coming out September 7th and we're going to have to put that on hold for the moment. It's time to open up our game to the world for you to see. We have so many great things to show off and it's time for us to demo a session of gameplay for you.
Our gameplay walkthrough demo will showcase the following:
3 Different Zones
Chloromancer Class
Grouping
Combat
Pets
A Complete Tour of our Tomb Master System (Our Dungeon Master Functionality)
Multiple enemy types
Harvesting and Mining
A small segments of a quest
Porting Functionality
Raid Demo - Maybe. (we're working on getting setup for a raid test in the next couple weeks, join our discord to have a chance to be a part of it)
..and more!
Stay tuned for further announcements on the date and we can't wait to show you our world!